You May Qualify For A Continuous Glucose Monitor At Little Or No Cost!* Continuous Glucose Monitors enable you to more conveniently and effectively manage your Type I or Type II Diabetes with:


No Fingersticks**
No confirmatory fingersticks** required for insulin dosing - even if glucose is low, falling or rapidly changing.
Better understanding of Your Glucose Fluctuations
95% of Freestyle Libre 2 users report having a better understanding of his or her glucose fluctuations #,(c)
Real-Time Glucose Alarm
Now with optional real-time glucose alarms† that notify you if you go too low or too high.
Unsurpassed 14 Day Accuracy
Receive accurate, up-to-the minute sensor readings(a) with a painless(b) one-second scan.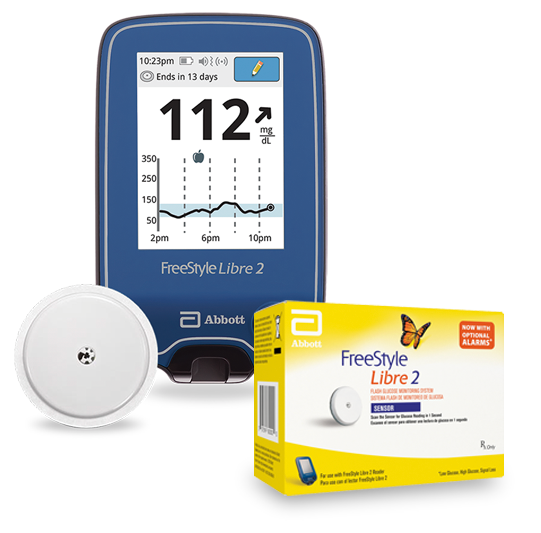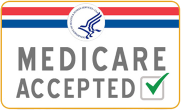 Bridgewater makes the process EASY for you!
1) You will simply speak with a Bridgewater patient advocate
You'll start the process by speaking with a caring Bridgewater patient advocate who will identify your needs and collect the necessary information to process your order.
2) Bridgewater will then work with your doctor
The Bridgewater Team will then work with you doctor to gather all necessary documentation to process your order – including a signed prescription and medical records.
3) Your new CGM will be shipped directly to your home
Once your doctor has approved your order, the Bridgewater Team will package it in a discrete box and ship it FREE... right to your door.
4) Bridgewater will handle the approvals and paperwork
The Bridgewater Billing Team will work directly with your insurance company to ensure that your order is covered by your provider.

Why is using a CGM a better option than fingersticks?
Easy To Use
Discreet and easy to apply, CGMs provide user-friendly ability to continuously track glucose levels and share with your doctor, loved ones and caretakers.
Better Data
Manage your glucose levels before they spike or drop, and develop a better understanding of how meals and exercise impact your personal levels.
Remarkable Accuracy
Check your glucose levels as often as you'd like and gather more data to provide to your doctor to adjust treatments and make better decisions.




*With accepted insurance or medicare coverage and meeting eligibility requirements provided by your plan. Actual cost may vary depending on your plan, your deductible, and other factors.
**Fingersticks are required if your glucose alarms and readings do not match symptoms or when you see Check Blood Glucose symbol during the first 12 hours.
†Notifications will only be received when alarms are turned on and the sensor is within 20 feet of the reading device.
#Data from this study was collected with the outside US version of the FreeStyle Libre 14 day system. FreeStyle Libre 2 has the same features as FreeStyle Libre 14 day system with optional real-time glucose alarms. Therefore the study data is applicable to both products.

References:
(a) FreeStyle Libre 2 User's Manual.
(b) Haak, T. Diabetes Therapy (2017): https://doi.org/10.1007/s13300-016-0223-6.
(c) Fokkert M, van Dijk P, Edens M, et al. Improved wellbeing and decreased disease burden after 1-year use of flash glucose monitoring (FLARE-NL4). BMJ Open Diab Res Care2019;7:e000809. doi:10.1136/ bmjdrc-2019-000809.
Indications and Important Safety Information
The FreeStyle Libre 2 Flash Glucose Monitoring System is a continuous glucose monitoring (CGM) device with real time alarms capability indicated for the management of diabetes in persons age4 and older. **WARNINGS/LIMITATIONS**:The System must not be used with automated insulin dosing (AID) systems, including closed loop and insulin suspend systems. Remove the sensor before MRI, CT scan, X-ray, or diathermy treatment. Do not take high doses of vitamin C (more than 500 mg per day), as this may falsely raise your Sensor readings. Failure to use the System according to the instructions for use may result in missing a severe low blood glucose or high blood glucose event and/or making a treatment decision that may result in injury. If glucose alarms and readings from the System do not match symptoms or expectations, use a fingerstick blood glucose value to make diabetes treatment decisions. Seek medical attention when appropriate and contact Abbott toll-free 855-632-8658 or visit ** www.FreeStyleLibre.us for detailed indications for use and safety information.**Please refer to www.FreeStyleLibre.us for the indications and important safety information. The shape of the circle sensor unit, FreeStyle, Libre, and other brand marks are owned by Abbott. Other trademarks are property of their respective owners.